Berlin workshop at Baldon
£

60.00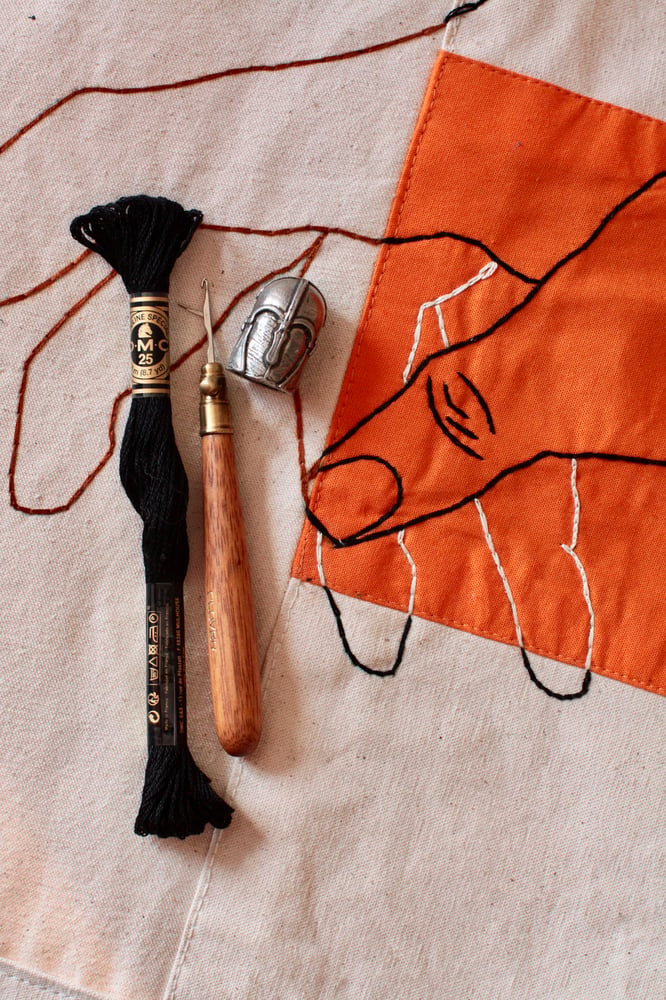 Embroidery workshop with kantan couture bead embroidery tool; 
**suitable for beginners**
This will be a three hour session where iˋll be teaching the whole process from designing to choosing the correct fabric, transferring the design to the fabric and finally embroidering it and securing the ends for a durable product. 

We´ll be practicing on totebags, to encourage people to finish their project within the session and so that they can take something home that they can use.
I'll bring one design along with instructions for people who aren't too comfortable drawing on the spot, but of course everyone is welcome to bring their own designs.
If this is the case I would recommend starting with designs with continuous lines and of an approximate size of an a4.
The price for the workshop will be 65€ per participant and there's no need for participants to bring anything. Needles will be provided for the duration of the session but are not included to take home. 
I'll try and find a link for you to buy them in Berlin for the ones of you that would like to continue practicing :), I may have some with me to sell at the price of 22 €
Workshop contents:
* transferring images to fabrics or clothing 
*difference between woven and knitted fabrics, best and worst fabrics to embroider on 
*Learning to do the following with the kantan needle:
1. Chain stitch 
2. Back stitch 
3. Beading embroidery
* Ending & securing the stitches once the work is done.
Location and dates: workshops will be held on Saturday the 12th of October from 4pm until 7pm at Baldon as part of the pop up shops and events that Folkdays is organising :)
BALDON
Böttgerstraße 16, 13357 Berlin, Germany
+49 30 64464472
https://goo.gl/maps/AYh2YjXaRHVUw2WSA
See you soon!
Sofia
Please send me an email if you bought a ticket and you can't make it. You need to let me know with at least 48hs in advance in order to be entitled to a refund. (24hs could be ok if there's a waiting list)